Foreign exchange is a market in which two currencies are traded. It is also called the foreign exchange market or forex market.
Foreign exchange is an important part of the global economy because it allows people to easily transfer money from one country to another. Foreign exchange rates are determined by the supply and demand of currencies, with the current rate being determined by the most recent trade between two countries.
There are many types of foreign exchanges, including spot, forward, futures and options. The most common type of speculative transaction in the foreign exchange market is buying or selling foreign currency on a spot basis – this means at current market rates.
How Much Does It Cost To Start Investing In Foreign Exchange?
It is important to have a clear understanding of the costs involved in foreign exchange.
The cost of foreign exchange can be broken down into three categories – the cost of buying, selling and holding. The cost of buying includes commissions, fees and spreads. The cost of selling includes commissions, fees and spreads. The cost of holding includes all other costs, including taxes, custodianship fees, storage fees and other miscellaneous expenses.
To start investing in foreign exchange, you need to consider your goals as well as the risks involved with investing in different types of currencies.
How Long Does It Take To Learn Forex Trading
Most people start trading on the forex market with the hopes of being high-earning individuals. But it's important to remember your goals so that you can adapt to the right strategy for your needs. For more recognised currencies, men and women within these industries find themselves making fortunes in a short amount of time. Trading is a complex and lucrative market, but it's not nearly as difficult to get started as the marketers would have you believe. If you've made your first steps into this field, here is how long it typically takes for those new to the market.
For most people, learning about forex trading can take around a year, with the technical and trading aspect taking a few weeks and the risk management coming along over time. Most traders who try to trade the markets don't last – quitting before they understand how. However, with persistence and valuable advice from a professional coach, it's not an impossible feat to learn skills in trading that translate into tangible results.
Despite the easy availability of information on the internet, in forex, trading is difficult. Forex is a zero-sum market which means you need to put in a lot of effort or risk losing money without any return. Forex can be a very volatile market. This means that the trading odds are in favour of traders. And 70-90% of traders lose money.
How long does it take the other 10-30% to actually learn the craft? Depending on their dedication, a Forex broker can learn the forex market in about a year.
It's difficult to learn in the markets because so many adjustments need to be made and tested. There is always a new market condition, strategy or research you need to do, which makes it challenging. Wait at least six months to 1 year for this consistency, and you should start planning for bigger and better things. After a while of learning the ropes, it's likely you'll be making money in a market.
You need to keep learning and investing in yourself with any money-making endeavour. Sometimes it takes longer than usual for some people, but that's no reason to lose hope. Let's take a look at the reasons why.
Learning Without A Forex Course
Is learning to trade properly really so hard that we should even bother with professional teachers? We asked a few people who have committed themselves to the profession, and they told us "no," of course not! In addition, some trading education platforms are available for free.
It's important to use free resources like Youtube to learn how to trade. Information in online videos is not regularly updated, so YouTube can make you lose out on useful information on subjects like risk management.
It's difficult to estimate how long it will take you to learn to trade and figure out scams by reading educational material. This is why people try a different approach to find out if they're getting the real deal- buy experience forex trading videos & courses online.
Learning With A Proper Forex Course
Trading courses in a trading academy can be a great way to get into the market without having to spend dozens of hours learning. There are a number of factors that will influence how fast you learn, including your dedication, your intelligence, which course you buy, the quality of teaching, how much time you can spend learning and your background in investing. Expect to learn new trading strategies in around one year, so it is important you phrase your question carefully.
Here are some of the factors that make learning forex a worthwhile investment. If you can afford to learn from an experienced professional, I'd recommend checking out this list of top forex courses. Transparent Fx and Trading Masterclass are well renowned for their knowledgeable and experienced training, so it makes sense to go with them. They could help you learn faster compared to a lower quality education source.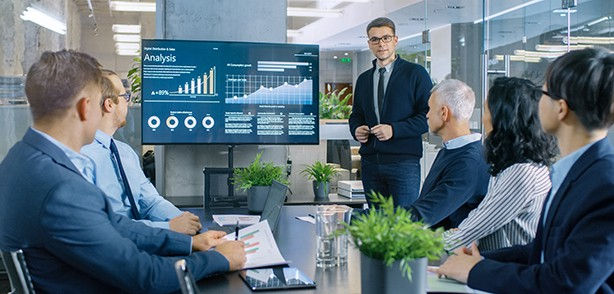 Learning The Technicalities
Forex charting is a very complex subject and could take a few years to master. However, the basics of price action are not that difficult to learn and will unlock a whole new world for you. You shouldn't worry, though – you can start off with some general knowledge and grow from there.
Learning to trade forex can be a daunting task and sometimes a little tedious. I recommend that you start using Tradingview right away to start paper trading based on what you learn. This is a great way to speed up the learning process and get your eye in for the market. Sometimes, technical analysis is the easiest aspect of it, but that doesn't mean it's not important in any way.
Learning The Trading Psychology And Assessing Risk Management
There seems to be a lot of work that goes into studying forex, from developing an understanding of psychology to making sense of sets of data. However, when done correctly, it can take time and even years. It's important to journal your trading and progressions in ps while you learn.
When trading in a large number of stocks or options, it is important that you take your time and make sure everything looks like it can be executed properly. It takes patience & practice to control your emotions & make objective decisions. This is because you have to experience a similar situation multiple times before you're able to handle the decision the right way.
Risk management and solid psychology are key to making the most out of profitable forex trading. By paying attention, taking risks, & not panicking, you're paving your way to success, not temporary gain.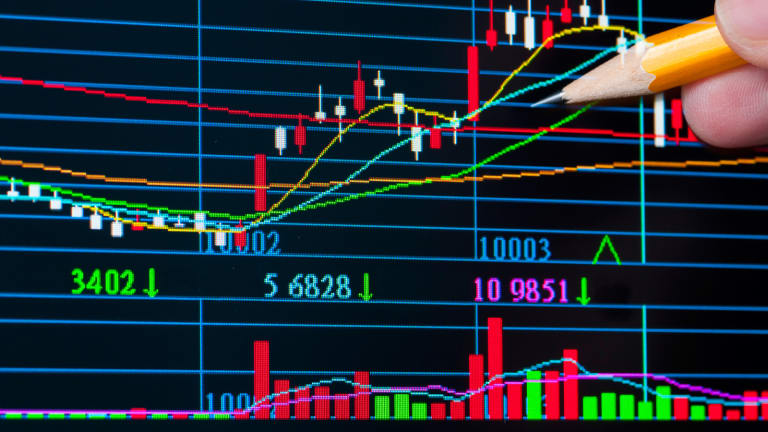 Avoiding The Common Mistakes That Increase Time Taken To Learn Forex
Frequent Change In Strategies
Most traders who change their strategies quit or lose because they are always living in the past. Sticking to a single strategy for years could have saved you a lot of trouble and brought success to your business. You might be able to grow faster and make more money by using a different trading strategy, but you risk having your potential dwindle and all the effort you put in to go to waste.
Many people like to get started with trading forex by just picking a few simple rules and executing them without fail. If you take a day or two and hone your strategy, you will see that most forex trading strategies are actually profitable. Again, all you need is just a little patience. It's vital to have clear expectations of what you are trying to reach to avoid disappointment or becoming addicted. Assuming unrealistic goals will lead to failure, which sometimes is inevitably indicated by "shiny ball syndrome."
Over-leveraging And Absence Of Risk Management
A lot of people believe that once you can line up some markers in a chart, you'll know how to trade forex markets. Learning to read charts initially can seem overwhelming, and only focusing on technical analysis may be making the process much longer than it should be. While there are many basic forex trading strategies that stay profitable over the long term, there are also many ways to lose money. Therefore, it is important to exercise proper risk management and not overextend your trading account.
Trade confidently, keeping your money under 1% risk. Focus on making 10x your trading account a month instead. You have to make sure that you have the knowledge base and experience needed to handle your finances in order to be able to apply for FTMO trading scholarships at your school. Once you're eligible, go through all of the application processing, and would-be traders will soon notice your growth standings.
Using Your Strategies Without Prior Testing
Backtesting will allow you to uncover any blind spots in your strategy that otherwise would not have been discovered even after extensive trial & error. Without knowing the objective facts about your trading strategy, you will be less likely to make a living as a forex trader in the futures markets. Make sure you check your strategy carefully when you have some drawdown. Especially if it's been around for a while and nothing has changed, it might be a bit too late to get back in the game now.
You need to be completely objective and critical of the results when you're backtesting a model because, after all, it will only highlight your mistakes. I would recommend getting at least five years' worth of such data before you implement it in a real account. It should be displayed in a spreadsheet with comments, percentages, times, days, drawdown and extra files. You should also have complete faith in the strategy once a backtest is finished.
Conclusion: How Long Does It Take To Learn Forex Trading?
Trading on forex is definitely tough, especially for beginners. Traders have to learn a lot of different aspects, from studying various charts to understanding complex risks. You won't have to rely on your memory alone & you'll be able to start profiting right away! However, as it usually takes around one year or more to learn these skills, it's hard not to think about what today's traders would do without the help of artificial intelligence.