Foreign Exchange Trading is the process of exchanging one currency for another. The exchange rate between two currencies is determined by their relative supply and demand in the market.
The main goal of foreign exchange trading is to make a profit. The more effective we are at predicting the future, the better our chances of making profits will be.
Many people realise that $100 doesn't buy much these days, but if you want to trade the forex market, $100 can get you started and could even generate a new source of income from home. If you develop and implement a successful trading plan, then your first $100 forex account could ultimately change your life for the better. 
On the other hand, if you plan to just get into the currency market to make a few practice trades or gamble a bit, a loss of $100 generally won't break the bank. 
The key to success as a forex trader lies in a viable trading plan that you can easily stick to, whether you're trading with $100 or $1,000,000 in your margin account.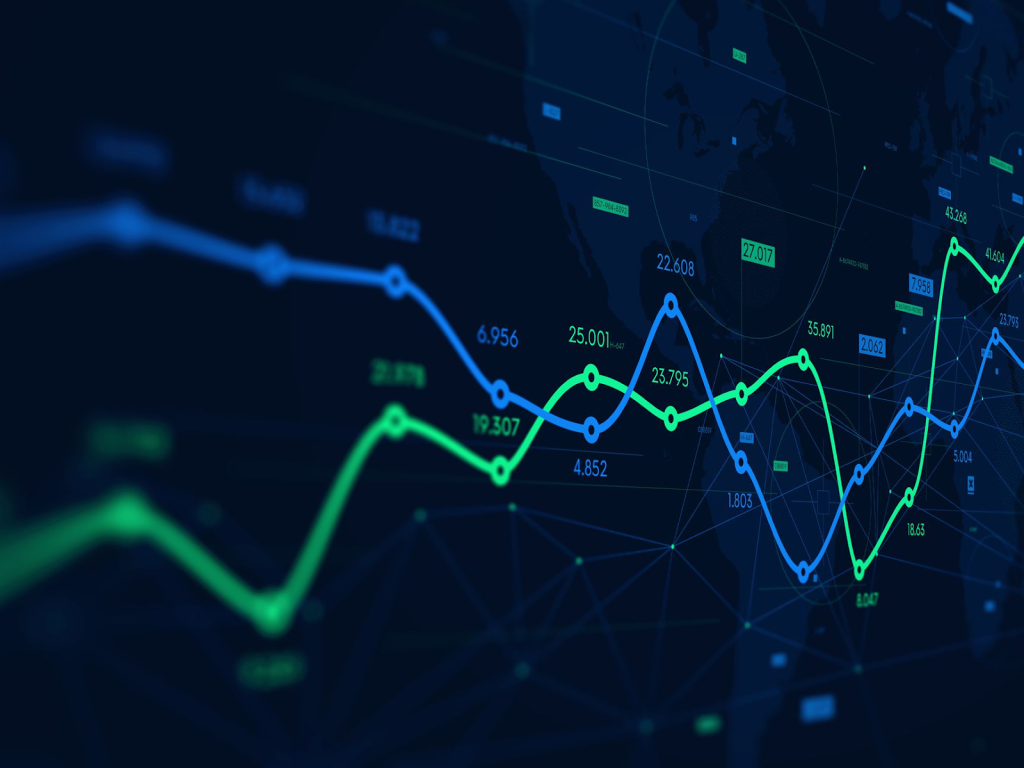 How to Start Trading With Your $100
Research the Market
Power comes from knowledge. Forex trading, which is the world's largest financial market by trading volume, takes on a special significance when applied to it. You are more likely to succeed in forex trading if you understand markets and trading in general.
It is true that you would need to know some basics about online trading if you want to make a quick bet using $100. 
Nevertheless, you will need an understanding of currencies and the factors that affect their relative valuations in order for you to acquire any level of long-term success. New traders have access to an abundance of educational resources at most online brokers, including articles, ebooks, webinars, and tutorial videos. Before you begin making money on the forex market, you can learn more about any of these options. 
In order to have a better chance of predicting a market's future direction, you should also learn how to analyse a market's behaviour. For traders, fundamental and technical analysis are the two principal analytical market research methods.  
Analysis of the fundamentals 
Economic news and releases are evaluated using this method. Economic conditions and geopolitical conditions of the nation are generally influencing currency values. 
Forex fundamental analysts focus on the following indicators and news events: 
A major geopolitical event

affects the monetary policy of the central bankssequently and the economy.

The job market (nonfarm payrolls, unemployment rate, weekly initial unemployment claims, etc.) is summarised.
When you trade, you can gain an edge by using fundamental analysis. As such, it is a useful tool for identifying both long-term and short-term trends, such as those that accompany major economic developments. 
Most online forex brokers provide their clients with a forex trading platform that allows them to perform fundamental analysis. Additionally, economic calendars can provide fundamental traders with dates and times of forthcoming economic releases from various major economies.  
Technical Analysis 
You can study the forex market using technical analysis such as charts and computed technical indicators — a common method to determine the levels of supply and demand in the market that can influence and predict an exchange rate's future movement. 
By looking at exchange rate charts, you can identify common patterns with predictive value. You could also use a variety of popular indicators based on market observables to help predict short- and long-term trends in the market. 
These indicators can include moving averages, momentum oscillators, overbought or oversold indicators and volume figures. Some important indicators include the Moving Average Convergence Divergence indicator (MACD), the Relative Strength Index (RSI) and the 200-day moving average, to name just a few. 
Trading volume is another important market observable to give an indication of how much activity accompanies a particular market move. Also, support and resistance levels suggest the degree of supply and demand existing at different exchange rate levels.  
The charts themselves can also give important information to use and act upon. For example, a fascinating system of interpreting and trading candlestick charts was originally developed by Japanese rice merchants. These informative charts indicate the opening and closing exchange rates, the range of the currency pair and whether the exchange rate increased or decreased for each period displayed on the chart.
Overall, technical analysis provides a relatively objective way to analyse the forex market that can work well for predicting short-term market moves. Many scalpers and day traders use technical analysis to inform their trading activities. 
Start by opening a demo account.
For most forex brokers, a demo account is available, which reflects market conditions without requiring you to make a deposit. 
For example, charting tools and indicators for analysing the charts are frequently offered by these brokers. The broker must support MetaTrader 4, the popular platform developed by MetaQuotes, in order for you to use expert advisor (EA) software.
An account on a demo broker allows you to practice trading without spending any money on it and get a feel for the market. You can also use a demo account to begin working out your own trading strategy and putting it into a trading plan. 
By learning how to take risks as a forex trader and seeing how disciplined you are when dealing with taking profits and losses, you can also determine if you have the necessary mindset to become successful as a forex trader. 
Once you've opened your demo account and have begun trading with virtual money, you can start developing a trading plan. If you plan on success, remember that the more you know, the easier developing a trading strategy becomes. Take the time to review as many of the online educational resources on trading as you can so that your trading plan has a solid foundation in best practices. 
Start trading after funding your account.
As soon as you have traded in your demo account and established a trading strategy, you feel comfortable. You can fund a live account and make your first trade. If you trade in a live account, even if you only risk $100, you'll deal with the emotional swings associated with winning and losing money.
With a $100 account, you can execute any viable trading plan since most brokers will let you trade in micro-lots. You can then increase the size of your trading units once you have refined your trading plan and have increased working capital through profitable trading. A sound money management component can prevent you from taking greater losses than you expected.  
Before taking positions in multiple currency pairs in your account as a beginning trader, you may want to limit your trading activities to one particular currency pair. Based on the fundamentals of the component currencies, each currency pair trades differently. 
New traders should consider trading the euro against the U.S. dollar (EUR/USD) due to its high liquidity and tight spreads. The reason it's the most traded pair of currencies in the market is because of this. In addition to being able to stay up to date with the latest economic news, EUR/USD is a good vehicle for beginners to start trading forex with $100. 
The fourth step is to review your budget.
It takes just a few minutes to start trading currencies with a $100 budget. You may decide to expand your investments once you feel that it is wise to do so, but you must stay within your $100 budget. Stay within your monthly budget of $100, for example. An individual with a very limited budget may set aside $100 a quarter.
Your profits may be reinvested, cashed out, or saved as you succeed. Your budget might be increased to $125 or $150 if you plan to reinvest. Do not increase the budget in such a way that you feel uncomfortable. Since you could easily lose the entire investment, you must remain comfortable with the amount you are spending.
Investing $100 in Forex provides a number of benefits
Before the introduction of online trading, the forex market was virtually inaccessible to smaller retail traders. The opportunity for stay at home businesses at home to trade forex is now available to anyone using their computer or mobile device.
If you start with just $100, you might create a new source of income from home, just as it has for many others. However, if you realise that forex trading is not for you, then losing $100 seems like a small price to pay. 
Conclusion: How can I trade forex by myself?
Forex trading is a great way to make money. But, you may wonder how you can trade forex by yourself. This article will teach you the basics of forex trading and how to trade it by yourself.
The first thing that you need to do is open an account with a broker. Then, find a reputable broker and do some research on them before opening an account. You need to find out what kind of fees they charge, what their trading hours are like if they offer any bonuses or incentives for new traders and more. Once you have found the right broker for your needs, then it is time to start trading forex by yourself!
Frequently Asked Questions
Which leverage is best for beginners?
The leverage is the grip of the bow. It is a device that attaches to the bowstring and holds it away from the body of the bow. The leverage can be adjusted to suit different archers' needs and preferences.
There are two types of leverage that beginners should know about: a) Traditional leverages and b) Reverse leverages. Traditional leverages are more common, while reverse levers are less popular with beginners because they require more strength to use.
How much do forex traders make a day?
Many people are curious about the income that forex traders make. Forex traders can make anywhere from $500 to $10,000 a day depending on their experience, how much risk they take, and the markets that they trade-in.
How much should you start trading forex with?
When trading forex, the best advice is to start with small amounts and don't invest more than you can afford to lose. This will help you get used to the market and learn how it works.