Trading currencies on the foreign exchange market is known as forex. Trading currencies implies buying, holding, or selling based on the conversion point and trading against other currencies. Pips, or tiny variations, are used to measure these points. Trading profits are derived from these pips discrepancies.
Because it operates worldwide, forex is currently regarded as the most popular and liquid trading alternative available.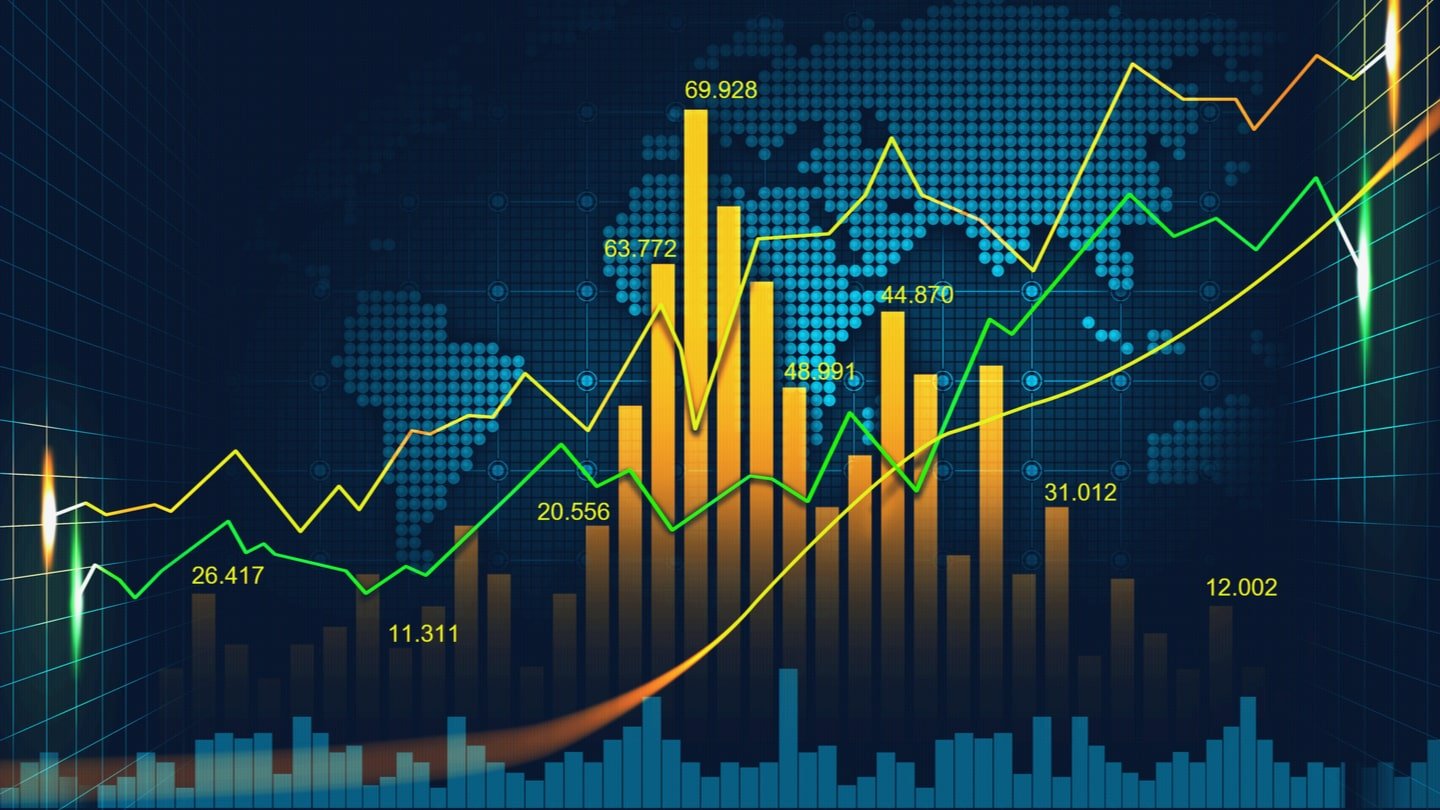 Photo Credit: Admiral Markets
How Does Forex Trading Work?
The Forex market trades currencies against other currencies. It is a larger scale process similar to when you go to the bank to trade your money for a different currency before an international trip.
Forex works by trading in pairs. An example is having Euros and then trading to USD. There will be a bid price listed for the Euro and an asking price for USD. There is also a point referred to as a spread, this is the difference between those prices in small measures that are referred to as pips. You will also notice when looking at bid and asking prices, they measure out four decimal places.
Profit tends to be made by holding certain positions before selling. There are long and short positions for traders to make. A long position is held when there is an expectation for the bought currency to increase in overall value. A short position is held when there is an expectation for the bought currency to decrease in its overall value.
There are a variety of currency pairs to choose from when looking at the market. These range from major pairs, minor pairs, and exotic paris. Major pairs will be the most popular and possibly more stable currency pairs. Minor pairs are traded but not as much as major pairs, and may not always be offered choices by software or broker. Exotic pairs tend to be the most volatile and again, may be offered by fewer platforms as well.
How Do I Start Forex Trading?
There are a couple of steps to starting out your Forex trading journey.
Start with some

initial education

on Forex trading. Be sure you know how it works and any risks involved with trading. You do not want to go into any trading platform, Forex or otherwise, without knowing the risks and rewards of that investment.

Find your broker

. Again…as always…do not skip on your research. Take your time to find your perfect Forex broker match.

Find your Forex software

. Some brokers may offer software or algorithms for their platforms. But be sure you know what software you want to use.

Once you have your broker,

open your account

, or preferably a demo-account to start and be able to test out the platform and any desired software.

After accounts are set,

download a trading platform

compatible with your software and brokerage. I.e. MetaTrader 4.
Start your trades. You can either do this manually or get software that executes trades automatically for you.
How Do I Pick the Best Forex Trading Software?
Picking the best Forex trading software has a few different components to it. These include but are not limited to:
Check to see what platforms the software is compatible with. You will want to be sure the trading platform you use, like Metatrader 4, will be compatible with the software you want to use. If they do not work together, then there is no point in choosing that software.

Check to see if the software you want to use is going to be user friendly and offer support. This means checking into reviews of the software on the company's site and outside directories or listings. Although these reviews may not always be the most reliable and there will always be outliers in terms of the average review type, they can still offer some useful insights to what using that software will be like.

Be sure you can take the software on a "test-drive". Many

Forex software

on the market will give you the option to use a demo account first. This ability allows you to see if you like the user experience and if it will be easy to navigate on your own. This also gives you the option to test out a different package if offered as well.

Skip the monthly subscription. The best forex trading software will be a flat fee to purchase rather than having to pay month to month to keep software access. By opting for a monthly subscription, you are reliant on the creator to keep the software up to date and to continue to offer access to the software itself.
In light of these points, remember, always do your research and jot down all the must-haves and desired features for the software you want to use and run each tool you consider through your personal gauntlet.
What is the Best Forex Trading Software?
The best forex trading software is not only easy to use but will work with a variety of platforms and offers a great user experience, end to end, along with it.
The best Forex trading software all depends on who you are as a trader. You will want to be sure to know how much risk you are willing to take and what strategies you want to implement in order to have the best Forex trading experience.
Pearl Lemon Invest is proud to offer some of the best Forex trading software on the market.
Falcon is Pearl Lemon Invest's first choice when using MetaTrader 4. It combines the Relative Strength Index indicator with a custom MACD indicator to forecast market patterns and produce consistently reliable results.
Phoenix, the second approach, uses direct market access to a broker's price to identify trade movements based on the volume of orders at the brokers' exchange.
The third Pearl Lemon Invest package choice, Condor, is designed for those who prefer a little bit greater risk than other investors. This algorithm seeks out the market's more volatile movements to profit from the European market.