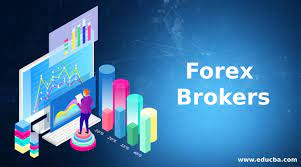 A business plan is necessary to start a successful Forex brokerage company. It should include information on where to register your brokerage and the trading instruments you will provide. It is also crucial to initially conduct a background study into becoming a forex broker, as with any business.
Additionally, you must choose if you want to use a white label solution or launch a brokerage from scratch. The procedures listed below will help you establish a forex brokerage company.
Opening a Forex Brokerage from Scratch
Creating a Forex brokerage from scratch takes a lot of time, effort, and startup capital. Below are six steps to follow.
1. Define Your Target Market
Your first step should be to define your target region. You can choose a jurisdiction to register your Forex brokerage based on the location of your customers. Licensing requirements for this industry vary from country to country, which is critical. Cyprus, for example, contains many traders worldwide and other jurisdictions such as the FCA, BVI, Cayman Islands, etc.; you will need to compare these jurisdictions before choosing one.
2. Ensure You Have Sufficient Capital
The amount of capital you will need will be determined by the jurisdiction. Still, you should be aware that setting up a Forex brokerage will be expensive, so you should ensure you have sufficient funds to cover expenses. You should have enough funds to cover the costs for the first year.
3. Connect With a Liquidity Provider
Connecting with a leading liquidity provider is crucial to a successful Forex brokerage. You must connect with a Forex liquidity provider with direct access to all Tier-1 venues that offer FX liquidity since you will provide your clients leverage.
4. Partner with a Payment Processor
For your company to compete effectively in the market, you must partner with reliable payment providers and provide different deposit and withdrawal options to make it as convenient as possible for your customers. Furthermore, plan to offer cryptocurrencies. You may find it helpful to integrate a cryptocurrency payment gateway such as B2BinPay to make it possible to receive and send payments online using cryptocurrencies.
5. Set Up Your Brokerage Operations
You'll want to decide what trading platform you'll use and which additional services you'll integrate into the forex broker website design phase. Establishing an office in a physical location with an IT team, a financial department, sales and marketing teams, and compliance personnel will also be necessary.
6. Pre-Launch and Going Live
Before launching your brokerage, ensure you give a focus group of potential customers enough time to test the trading platform, the payment processing systems, the mobile app, and other technical aspects. This will allow you to pick up on any issues and deal with them before making an actual launch. You are ready to launch when you have completed these steps and developed an effective marketing campaign.
Setting Up a Forex Brokerage Using a White Label Solution
Many companies prefer to use the forex brokerage for sale approach due to the long process of setting up a Forex brokerage from scratch. It is also known as a white label solution. Forex brokerage software that has already been thoroughly tested and proven to function is what we're referring to here. You save much time and effort by using a white label instead of dealing with technical specifications, implementation, and ongoing maintenance.
Since you will not be performing trading operations, Forex white label costs are lower since you will not be burdened with capital requirements. In addition, a licence is much cheaper than developing it yourself.
B2Broker provides a professional, ready-made solution in around three weeks, avoiding any potential pitfalls.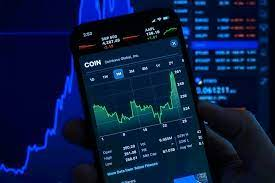 That's it! These are the steps to starting a forex brokerage company. We hope you find them helpful!