Secure Your Retirement With These 7 Effective Investment Ideas For Senior Citizens
Investment Ideas for Senior Citizens
Secure Income Stability When You Follow Our Best Investment Ideas for Senior Citizens And Pensioners
Most people in their 20s and 30s consider retirement far off, but as retirement approaches, you start to worry about your financial plans. 
Do you have sufficient savings to live comfortably in retirement, or will you need to take on a second job to make up for your lost regular income?
If the market doesn't perform at its best, will your investments lose money? 
The idea of retiring can be stressful because of these anxieties, but with careful preparation and budgeting, you can retire well and with assurance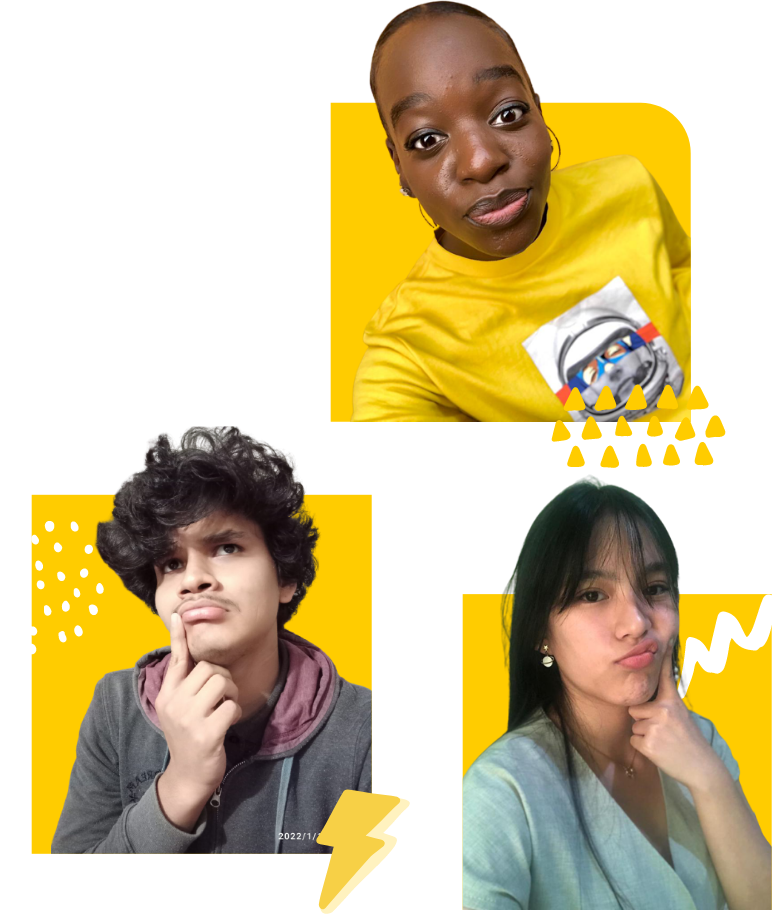 While inflation and unforeseen expenses may jeopardise your financial stability, wise investments can help you survive lean times. 
With years of expertise, Pearl Lemon Invest knows the perfect investment ideas for senior citizens. Our professionals can provide close guidance throughout your investment journey to ensure that your money won't go to waste.
Ready to secure income stability with low-risk investments? Give us a call today!
Why Should Seniors Invest?
Seniors getting close to retirement age might be concerned about whether they have a sizable enough nest egg to support them financially for the remainder of their lives. Many people find these ideas frightening, especially if they do not yet have numerous sources of income outside of Social Security. 
Most seniors are now considering investing in sustaining their lifestyle after leaving employment because they are concerned that their retirement savings may not be enough.
Here are two reasons why investing should be on your to-do list immediately.
Wealth Creation for Retirement
Despite having a larger risk than most other types of investment, the stock market has the potential to provide higher returns. Your post-retirement life goals may benefit from this possibility for wealth creation. 
By generating better returns, you can start your own home-based business or take the long trip you've been planning without sacrificing your finances. Seniors interested in investing in the stock market should understand that doing so does not include avoiding risk altogether. It is instead about properly controlling market risk. 
Financial advisors like Pearl Lemon Invest can help senior citizens navigate the stock market properly and give other solutions for senior citizen investment.
Some older adults want to assist their family members in their financial struggles after retirement. Retirees frequently fail to budget for these costs when preparing for retirement, which may prohibit them from leading the lifestyles they had in mind. 
Some investors can decide to invest in several savings schemes or real estate alone and rely on the rental income from these properties to support their children's educations and other savings accounts.
Popular Investment Options & Ideas For Senior Citizens
On a survey, only 57% of people work and save throughout their adult years to prepare for retirement. If you're not part of that, you should start saving and investing now.
A financial advisor like Pearl Lemon Invest can assist you in ensuring that your investment strategy is optimised and that you are selecting the appropriate assets for your needs
Fixed Deposits, one of the safest investment options for senior citizens, offer better interest rates than most saving investments. Each lender has a different rate of interest (ROI).
Some banks provide one of the finest rates available in the FD market, which offers senior citizens Fixed Deposit rates ranging from 2.50% to 5.50% per annum. You can keep your money in FDs, guaranteeing a monthly income stream. Two things should be kept in mind when investing in FDs:
Every year, interest rates are updated, and
Taxes must be paid on interest from bank deposits.
But because of the recent rate reductions, banks have reduced the monthly interest rates on FDs, negatively influencing their allure.
Senior Citizen Savings Scheme
One of the seniors' most popular investment options is the government-sponsored Senior Citizen Savings Scheme (SCSS). Seniors 60 and above are eligible to invest in this plan. Those who are retired and over 55 but under 60 can choose this plan if they invest within a month of retirement benefits.
The maximum and minimum investment limits are Rs 1,000 and Rs 15 lakh, respectively. It has a tenure of 5 years once it reaches maturity for an additional three years.
For contributions made during the June-September quarter of the fiscal year 2022–2023, the Senior Citizen Savings Scheme offers an interest rate of 7.4% annually. Every quarter, the interest is due and completely taxable. The plan doesn't offer any interest when it matures. Furthermore, the interest rate stays the same for the duration of the investment once it is completed. 
However, when an investor continues to invest in this scheme after it has matured, they will continue receiving interest at the rate in effect on the date of extension rather than the rate in effect when the plan began.
If you have the money to buy it, renting out a house or apartment can be a reliable source of monthly income. If you pay the correct amount, you can charge rent that will pay the mortgage, income taxes, and other costs while leaving some money in your pocket.
But only if you're prepared to put in the time and work should you consider making this investment. Make sure you're up for the labour involved in being a landlord. If not, you might have enough money to employ someone who would.
This is a retirement plan offered by the Indian government. Under this NPS program, all the investors' money is pooled together and invested in various asset classes, including government bonds, corporate bonds, and stocks. NPS interest rates vary from 12% to 14% annually. Senior citizens and pensioners can manage an NPS Account until the age of 70 once the account reaches maturity at age 60.
A diversified investment pool and mutual funds (MFs) allow investors to park their money in various instruments, including stocks, bonds, ETFs, and debentures. They are connected to the performance of the market. 
The fact that a professional fund manager is in charge of looking after investors' hard-earned cash is one of the main benefits of tax-saving mutual funds. You have two options for investing in mutual funds: a one-time lump amount or a systematic investment plan (SIP). 
MFs are particularly a flexible investment choice for senior citizens and retirees. Furthermore, MFs can assist seniors in hedging real returns and battling inflation.
In contrast to NPS or any other annuity product, mutual fund schemes often do not have withdrawal limitations, giving elderly individuals the freedom to design their withdrawal strategy.
Most seniors are now considering investing in sustaining their lifestyle after leaving employment because they are concerned that their retirement savings may not be enough.
Here are two reasons why investing should be on your to-do list immediately.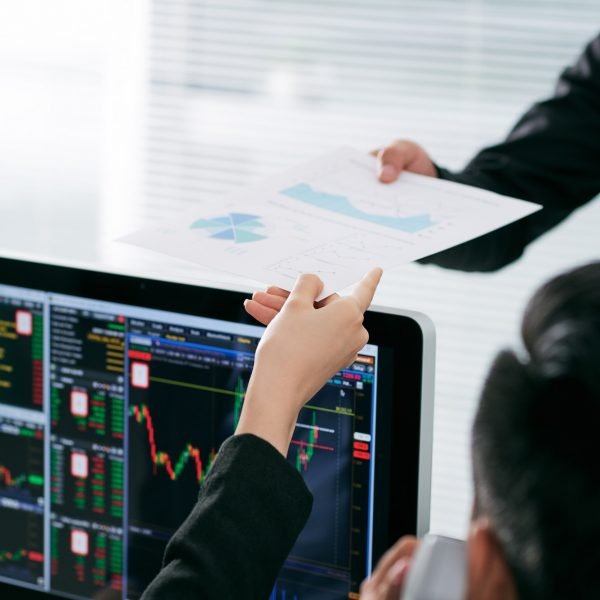 Money market accounts essentially function as savings accounts, except that they might provide greater incentives and interest income when you deposit more money. They are also an excellent short-term investment choice for those new to investing or cautious about investing, as they are FDIC-insured up to $250,000.
A money market account probably offers a higher interest return if your regular checking account only pays you a modest APY or none. Additionally, it is simple to withdraw money right away for emergencies. The main reason many retirees might think about money market accounts and savings accounts is accessibility.
Although creating a money market account could be alluring, you should consider the possibility that the APY will be comparable to the rate provided by a conventional savings account. There will frequently be a minimum investment balance that you must keep. 
Remember that, depending on the institution, there can also be monthly charges or caps on the amount you can withdraw. Money market accounts give you instant access to your money and the assurance that it is FDIC-insured.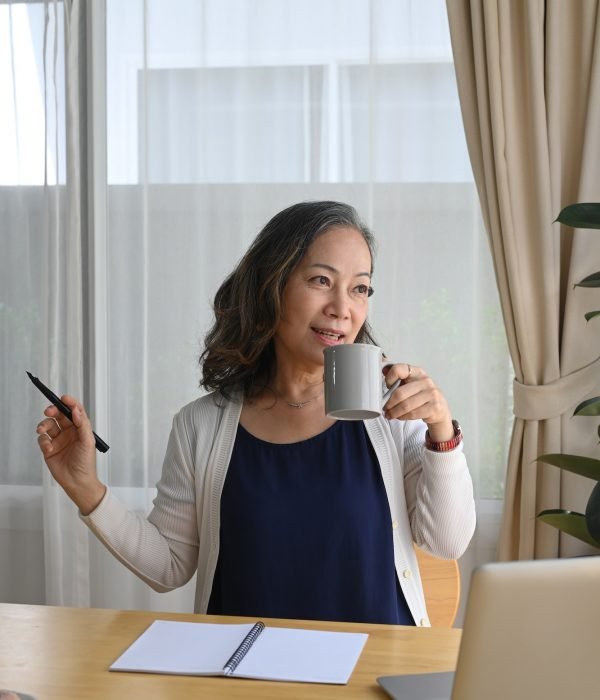 Post Office Monthly Income Scheme (POMIS)
You can increase your investment returns with the help of the Post Office Monthly Income plan. It is a five years investment strategy that offers a fixed monthly income and an annual interest rate of 6.6%. 
Consider one of the post office programs if you're seeking a safe investment choice that will yield respectable returns. Investors in the country's urban areas are unfamiliar with the post office monthly income program (POMIS). 
Senior citizens seek out fixed deposits and other debt instruments to invest in to generate monthly earnings or simply to put their money.
What Seniors Need To Look For When Investing
You should take the following factors into account while choosing the best investment options for seniors:
Accounts covered by the FDIC: Enjoy peace of mind knowing that the government secures your deposits. For specific investment alternatives, there is now a $250,000 insurance limit.
Low-risk, low-return investments: It's okay if you don't like taking risks. Safe investment alternatives could have poor returns and little risk, but they can be helpful if you search for a long-term passive income source without taking a chance.
Invest for the long-term to diversify and reduce your risk. Instead of relying on Social Security or retirement funds, consider diversifying your investment portfolio with several secure senior citizen investment options, such as high-yield savings accounts and bonds. Regarding investment and retirement income, having more options is always preferable.
Apps and resources for safe investing: You can ensure safe investing by downloading tools and apps, but the best option is to seek a consultant or financial advisor like Pearl Lemon Invest.
Enjoy Guaranteed Returns When You Have Our Professionals By Your Side
If you made early investments, retirement might be right around the corner. If not, it is always better to act sooner. Plan for the 20–30 years following your working life to make the most of them. Without worrying, you can enjoy your golden years by travelling extensively or advancing your knowledge. 
When done correctly, you can relax in retirement, knowing that your early investments have finally paid off, regardless of your planned activities.
Ensure guaranteed returns and minimise risk when you have Pearl Lemon Invest throughout your investment journey. 
Don't let your failed investments be a hindrance in enjoying your golden age– give us a call today, and let us help you.
As soon as you can. When you first leave school and start working for money in your 20s, it is the ideal time to start saving and investing. This is because the earlier you start saving and investing, the more time your funds have to develop.
Experts usually advise saving 10% to 20% of your after-tax income for investments in stocks, bonds, and other assets, but remember there may be exceptions to these "rules" during inflationary periods. Don't hesitate to talk to our professionals if you need investment advice or help with senior citizen investment plans and practices.
Diversifying your portfolio is the best approach to investing money set aside for retirement. This entails investing in various asset classes, including stocks, bonds, and annuities. Diversifying your portfolio may minimise your risk and increase your investment return.